Although many cars still run on gas these days, the differences in their designs and tank sizes result in varying numbers of gallons needed. The same amount of gas that fills up one car might not be enough for another.
So, how many gallons does a car hold, and does it cost a lot to fill up? Scroll to learn more!
How Many Gallons to Fill A Car?
The number of gallons in a gas tank varies, depending on your vehicle's make and model, with the average capacity of the fuel tank being 10 to 20 gallons. Hatchback models, subcompact crossovers, etc., can have a smaller gas tank, while trucks and SUVs come with a larger tank.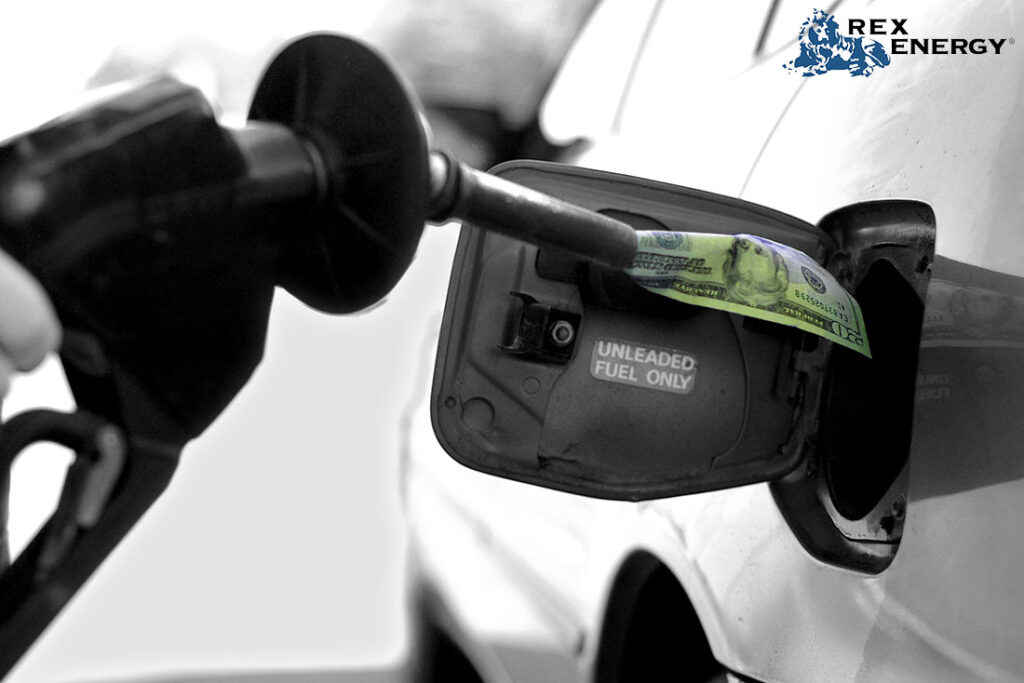 According to Science Daily, you actually need to fill up the tank with more gallons than the tank's capacity.
Below are some popular car models with their gas tank sizes. Note that the number can slightly differ in different model years and trim levels.
a. Toyota:
Vehicle Type
Model
Gallons of Gas
Cars
Toyota Prius
11.3
Toyota Prius Prime
11.4
Toyota GR Corolla
13.2
Toyota Corolla
13.2
Toyota Corolla Hybrid
11.3
Toyota Corolla Hatchback
13.2
Toyota Camry
13.2
Toyota Camry Hybrid
13.2
Toyota GR86
13.2
Toyota GR Supra
13.7
Toyota Crown
14.5
SUVs/Crossovers
Toyota Corolla Cross
12.4
Toyota C-HR
13.2
Toyota Venza
14.5
Toyota RAV4
14.5
Toyota RAV4 Hybrid
14.5
Toyota RAV4 Prime
14.5
Toyota Highlander
17.1
Toyota Highlander Hybrid
17.1
Toyota Sequoia
22.5
Toyota 4Runner
23
Minivan
Toyota Sienna
18
Trucks
Toyota Tacoma
21.1
Toyota Tundra
22.5 or 32.2
b. Buick and GMC:
Vehicle Type
Model
Gallons of Gas
Buick SUVs
Buick Acadia
22
Buick Enclave
19.4
Buick Encore
14
Buick Encore GX
14
Buick Envision
15.9
GMC SUVs
GMC Terrain
15.6
GMC Yukon
24
GMC Yukon XL
31
GMC Trucks
GMC Canyon
21
GMC Sierra 1500
24
GMC Sierra HD
36
c. Chevy:
Vehicle Type
Model
Gallons of Gas
SUVs and Crossovers
Chevy Trax
14
Chevy Trailblazer
13.2
Chevy Equinox
14.9
Chevy Blazer
19.4
Chevy Traverse
19.4
Chevy Tahoe
24
Chevy Suburban
28
Chevy Cars
Chevy Spark
9
Chevy Malibu
15.8
Chevy Trucks
Chevy Colorado
21
Chevy Silverado LTD
24
Chevy Silverado
24
Chevy Silverado 2500 HD
36
Chevy Silverado 3500 HD
36
Performance Cars
Chevy Camaro
19
Chevy Corvette Stingray
18.5
How Much Does A Full Tank of Gas Cost?
The cost depends on your tank size. According to Gas Prices, as of 20/10/2023, each gallon of regular gas costs you $3.558, while mid-grade or premium types are even more expensive at $4.032 and $4.369, respectively. You can calculate the total price by multiplying the number of gallons by the average price.
Type of gasoline aside, the following factors also influence how much money you must spend to fill up your car:
Price fluctuations. Do not expect the price per gallon to remain the same day after day; it fluctuates daily based on the ever-changing market conditions. Some days, you might have to spend more money on gasoline than usual despite filling the same car tank and using the same gas type.
Your locations. Different states and regions in the same country do not share the same gas price.
The gas tank size. As discussed above, cars do not always have similar gasoline tank sizes, even when they come from the same brand.
The gas station. Gas stations update their prices based on numerous factors, such as the surrounding competitors, local demands, and operating costs. We suggest doing proper research and comparing gas stations in your neighborhood until you find the most cost-saving option.
You can also calculate the fuel cost required for a road trip by following these simple steps:
Determine the current gas price, your car's MPG (miles per gallon), and how long you will drive (measured in miles)
Divide the travel distance by the car's MPG to determine the amount of gas required (measured in gallons).
Multiply the gallons by the gas price.
Let's look at an example: suppose you will drive 200 miles in a 2022 Hyundai Tucson, which reaches about 33 MPG when traveling on highways. The current gas price is $3.558.
Divide the total distance (200 miles) by Tucson's MG (33 miles). You will need about 6 gallons for the trip.
Multiply 6 by the current gas price ($3.558). That means you must pay about $21.35 to complete the trip.
How to Save Money on Gas
Adopt these simple but powerful tips to avoid overspending on gasoline:
Do not always use premium gas. Check the owner's manual to confirm whether your car requires higher-grade gasoline. If not, just stick to regular gas to save money.
Use a mobile app. You can download a gas price application to your phone to search by filters, compare prices, and choose the most affordable options.
Sign up for a credit card's rewards program. Some credit cards offer gas rewards and other benefits, although you should beware of their redemption values, reward caps, annual fees, etc.
Avoid idling. Do you usually idle longer than ten seconds at a time? Turn the engine off in that case to save fuel.
Conclusion
On average, the fuel tank capacity is not the same on different car models.
Consider your car's tank and engine size to determine how much money you must spend filling the car. So, do your research, compare the price ranges of different stations and gas types, and follow some of our extra tips to save more money.